Why are risk assessments so important for schools?
It's impossible to completely avoid risk - it's a part of everyday life - but we can still try to manage risks. This is why risk assessments are vital to your school's health and safety strategy.
What is a risk assessment?
In order to control your risks, you will need to decide what can cause harm to people and if you are taking reasonable steps to prevent harm. This process is known as risk assessment, and is something you are required by law to carry out when employing five or more members of staff.
A risk assessment is a careful examination of anything in your workplace that could cause people to suffer injury or ill health while they are at work. It is a tool to help you to identify and control risks in a systematic and prioritised way.
Risk assessments should not just be about creating paperwork or a box ticking exercise – they should be about identifying sensible ways to help keep your workplace safe.
This should help you to demonstrate good practice and should help reduce your insurance premiums, improve reputation and potentially making cost savings.
What is involved in a risk assessment?
The core principles of creating and/or completing a risk assessment include:
Identifying potential hazards
Identifying who might be harmed
Evaluate the risk and decide on precautions
Record and implement your findings
Review and update the risk assessment on a regular basis
Many schools either create their own risk assessments or employ an external advisor to provide these on an annual basis.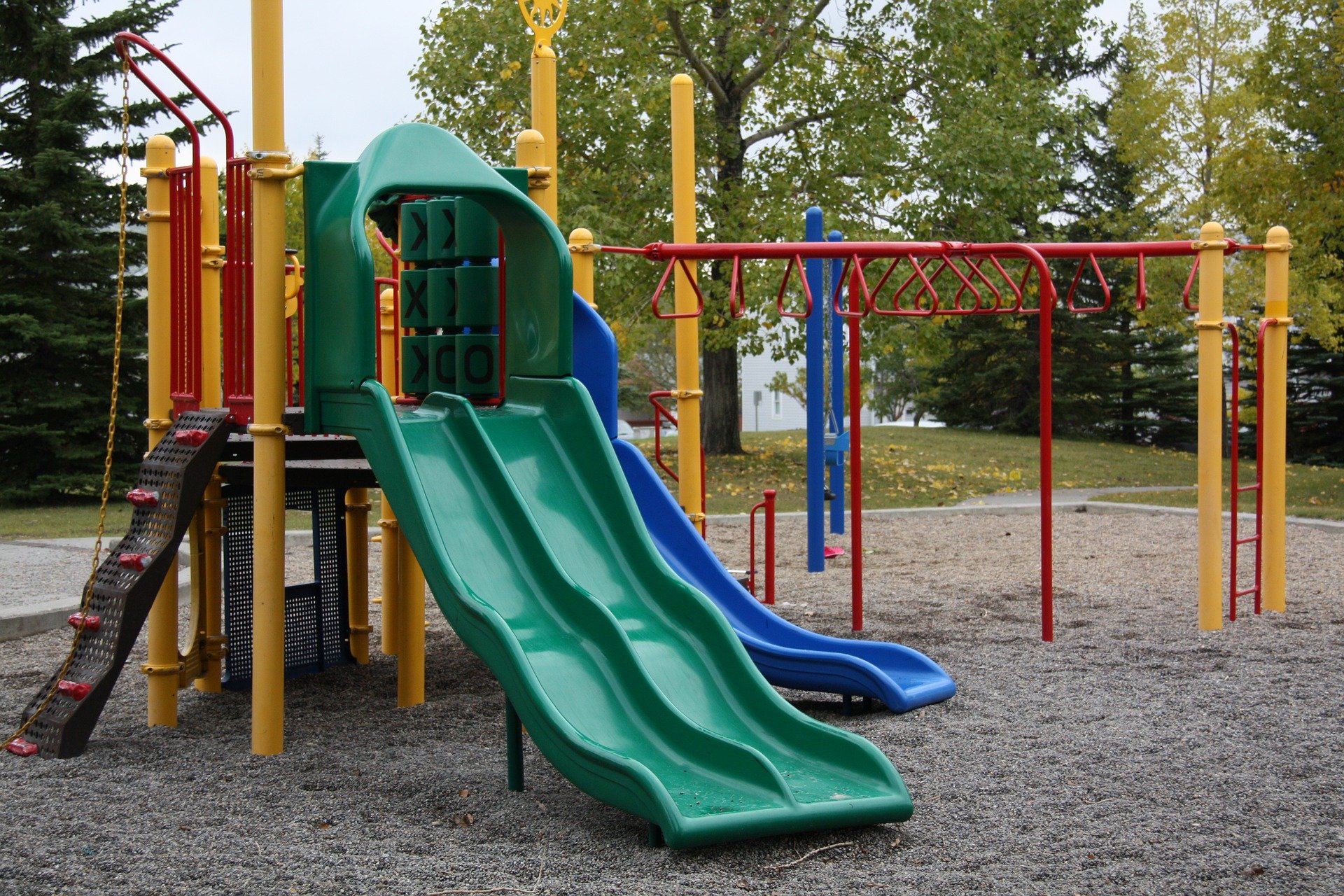 Examples of risk assessments required by a school
Whilst there are many generic workplace assessments that should be completed for a school premises, there are certain activities that are unique to the education sector. For instance:
Dealing with a special needs child in the event of a fire
School trips
How to handle a violent child
Safety of playground equipment
Within iAM Compliant you can create these examples yourself or any other specific risks you may experience at your school. There is no limit and can be updated at any point.
Risk assessments now available on iAM Compliant
Risk assessments often need to be completed and signed by a number of people, creating a lot of paperwork, which is susceptible to getting lost or being incomplete.
iAM Compliant's NEW Risk Assessment module can take that stress away. With a number of pre-written templates and the ability to create your own bespoke assessments, all you need to do is tick a few boxes.
Once your assessment has been published you can email it directly to whoever needs to read it (such as staff members, contractors or other third parties). Plus, you can keep an up to date record of who has signed the assessments.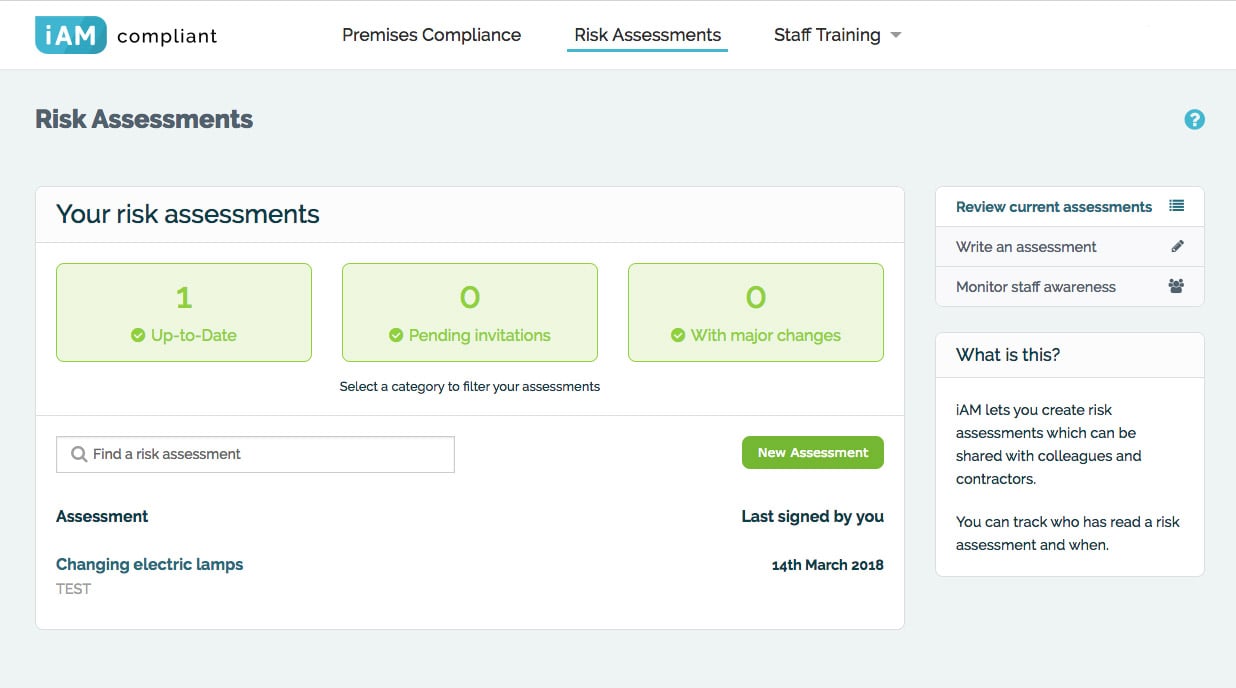 Do you need some help with your risk assessments? Sign up for a FREE trial today to have a look around!